---
Direct Purchase

If you haven't subscribed to our digital edition, you can click the button below to buy the PDF page directly, or click here to subscribe.
---
Subscribe to our products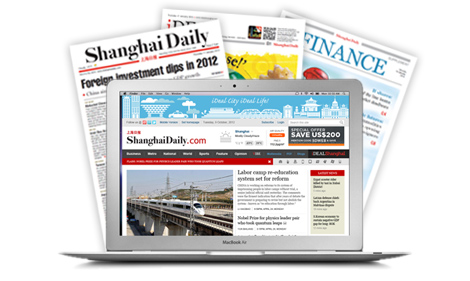 Print + Digital
Subscription
Digital
Subscription
Free Sign-up
Visitors
Newspaper
PDF
Website access
Mobile apps
Newsletter
Price
RMB 820/year
RMB 500/year
Free
Free
|
|
RSS
|
|
|

Shanghai Call Center: 962288

|

Tip-off hotline: 52920043
Copyright © 1999- Shanghai Daily. All rights reserved.Preferably viewed with Internet Explorer 8 or newer browsers.

沪公网安备 31010602000204号