The story appears on
Page A12
January 25, 2016
Free for subscribers
Related News
Home » City specials » Hangzhou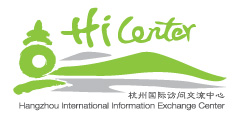 Bike data roll in
Hangzhou had a total of 84,000 public bikes available for rent by the end of last year. Looking ahead, authorities plan to open 80 additional rental stations and replace 10,000 older cycles this year.
Since the bike-sharing initiative was first introduced in 2008, more than 600 people have used these cycles for commuting and sightseeing, with the average rental time being 33 minutes.
The busiest rental hours are from 7am to 9:30am and from 4pm to 6:30pm. The rental station at Anding Swimming Pool in Shangcheng District is the most-used of a total of 3,504 stations, serving an average of 359,750 people per year.
---

|
|
RSS
|
|
|

Shanghai Call Center: 962288

|

Tip-off hotline: 52920043
沪ICP证:沪ICP备05050403
|
网络视听许可证:0909346
|
广播电视节目制作许可证:沪字第354号
|
增值电信业务经营许可证:沪B2-20120012
Copyright © 1999- Shanghai Daily. All rights reserved.Preferably viewed with Internet Explorer 8 or newer browsers.

沪公网安备 31010602000204号