The story appears on
Page A12
December 15, 2014
Free for subscribers
Related News
Home » City specials » Hangzhou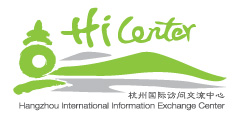 No cheap plates
IT will no longer be possible to win a car plate at this month's auction with a starting price of 10,000 yuan (US$1,634), officials said.
They said 613,196 people will vie for car plates at this month's auction compared to 545,788 in November.
A total of 2,224 car plates will be auctioned with 2,049 for individuals and 175 for institutions. The chance of winning a car plate will be slimmer, officials said.
Last month only 520 people participated in the bids and some 700 plates were not claimed. This led to a big surge in bidders this month, officials added.
Also this month, 5,559 car plates will be issued through a lottery with 4,848 slated for individuals.
The auction will be held on December 25, and the lottery on December 26.
---

|
|
RSS
|
|
|

Shanghai Call Center: 962288

|

Tip-off hotline: 52920043
沪ICP证:沪ICP备05050403
|
网络视听许可证:0909346
|
广播电视节目制作许可证:沪字第354号
|
增值电信业务经营许可证:沪B2-20120012
Copyright © 1999- Shanghai Daily. All rights reserved.Preferably viewed with Internet Explorer 8 or newer browsers.

沪公网安备 31010602000204号