The story appears on
Page A15
December 30, 2014
Free for subscribers
Related News
Home » City specials » Hangzhou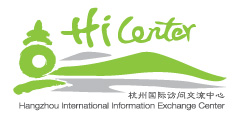 'Taobao Villages' soar past 200
A research agency affiliated to Alibaba group says there are 211 "Taobao villages" in China.
AliResearch made the announcement in a report released last week at the second China Taobao Village Summit in Lishui City, Zhejiang Province.
A Taobao village was defined as one with at least 100 Taobao stores or the number of such stores is equal to 10 percent of more of local households. In either scenario, total sales from the stores needs to reach a minimum of 10 million yuan (US$1.6 million), according to the report.
The report also said there are 19 "Taobao towns," which means it has three or more Taobao Villages.
The villages are scattered across 10 provinces and cities including Zhejiang, Guangdong and Fujian, the report said.
The 211 villages contain more than 70,000 active online sellers who provide 280,000 jobs to locals, AliResearch said.
There were only three Taobao villages in the country in 2009, according to the report.
---

|
|
RSS
|
|
|

Shanghai Call Center: 962288

|

Tip-off hotline: 52920043
Copyright © 1999- Shanghai Daily. All rights reserved.Preferably viewed with Internet Explorer 8 or newer browsers.

沪公网安备 31010602000204号