The story appears on
Page B5
December 25, 2015
Free for subscribers
Related News
Home » City specials » Hangzhou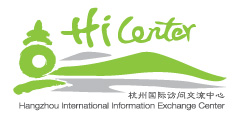 Artist finds new calling as martial arts master
CHINA'S time-honored arts and crafts traditions are being kept alive by a fresh crop of talented, young artists and designers. Across Hangzhou, these emerging artisans are adapting these ancient cultural products to suit modern tastes. Shanghai Daily's Hangzhou Special is here to put the spotlight on these young innovators.
THE Wing Chun style of martial arts is associated with some pretty illustrious names, including masters like Bruce Lee and Yip Man.
Of course, its disciples include lesser known names as well, like Jiang Hanlong, 35, a former cartoonist and visual designer who now runs his own martial arts studio in Hangzhou.
According to Jiang, his path from holding a brush to full-time fist-swinging began some nine years ago, when a friend introduced him to Wing Chun master Liang Ziquan.
Liang boasts a prestigious martial arts pedigree, having studied under Lun Jia, a respected disciples of Yip Man. As Jiang told Shanghai Daily, Liang quickly recognized his potential and agreed to take him on as a pupil.
"My shifu (master) said I was one of the two most talented people he has ever seen," Jiang claimed.
Wing Chun is a form of self-defense utilizing striking and grappling, with an emphasis on close-range combat. Jiang attributes the "talent" spotted by Liang to his experience as a recreational athlete, playing sports such as basketball, ping-pong and badminton.
But despite Jiang's high level of physical fitness, his training with Liang was grueling. In the beginning, Jiang practiced for a minimum of three hours each day, with sessions on the weekends running from 5am to 1pm. Bruises and bloody sours were frequent as Jiang learned the ropes.
But Jiang's schooling in Wing Chun wasn't all physical. It had to come to grips with its teachings and principles as well.
"Greet your opponent's attack with your own counter-attack, and if he retreats, follow through until he is subdued," he said, quoting one of Wing Chun's basic tenants.
In 2014, after eight years of study, Jiang was ready to strike out on his own. He quit his well-paid corporate design job and opened a wuguan, a traditional martial arts school, in order to share his knowledge and passion with others. He was joined by a colleague, who is also a devoted practitioner of Tai Chi.
Schools like the one opened by Jiang and his partner are relatively rare these days, but the former artist has faith that his wuguan has a place in the modern world. The master believes that many Chinese people, having attained material satisfaction, are now open to finding spiritual and emotional fulfilment.
Jiang named his school Xiu Ming Guan, which loosely translates into "Hall of Cultivation and Understanding." Under the name plate is a sign advertising the school as "a wuguan for people who read books." This description is meant to tell prospective students that "this is place that's not just about fighting," explained Jiang.
In addition to Wing Chun and Tai Chi classes, the school also offers training in archery, meditation and guqin, a plucked seven-string Chinese musical instrument favored by scholars and literati in ancient times.
The inclusion of "softer" arts is reflected in the school's decor, which includes low tea tables and futons as well as wooden dummies and weapons. Jiang says that decorating the school took over one year.
So far, Xiu Ming Guan has received over 20 students. Jiang sees this as a good start, although he believes it could be several more years until the wuguan generates enough revenue to cover expenses. Despite this though, he sees a bright future.
"What I've gained from Wing Chun needs to reach more people," he explained. "More and more people in modern society are looking for inner peace."
Xiu Ming Guan info:
Address: Room 615, 1786 Jiang Han Road, Binjiang District, Hangzhou
Tel: (0571) 8659 1969
---

|
|
RSS
|
|
|

Shanghai Call Center: 962288

|

Tip-off hotline: 52920043
Copyright © 1999- Shanghai Daily. All rights reserved.Preferably viewed with Internet Explorer 8 or newer browsers.

沪公网安备 31010602000204号