The story appears on
Page B8
December 4, 2014
Free for subscribers
Related News
Home » City specials » Hangzhou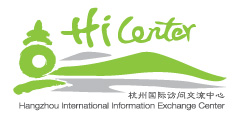 Jiangsu cuisine combines creativity and history
CUISINE from the provinces of Jiangsu and Zhejiang are sometimes lumped together and referred to as Jiangzhe cuisine. Just don't say that to people from either province as most are proud of their home cuisine.
The truth is they each have their own characteristics and the biggest differences are the cooking methods and ingredients used in each style.
For example, Jiangsu people use more garlic, scallions and ginger to add flavor to the main ingredient, which adds a stronger umami flavor when compared to mild Zhejiang cuisine.
Early in the Southern Song Dynasty (1127-1279), Jiangsu and Zhejiang food gained fame as the Grand Canal brought more people to the region. Visitors from around the country left impressed with Jiangsu cuisine and it gradually spread across the country.
Jiangsu people have been known for their cooking creativity over the centuries. The first professional Chinese chef appeared in this province during the Three Emperors and Five Sovereigns period (2852—2070 BC).
Another claim to fame is that tofu was created in the province by Liu An in Huai'an City during the Han Dynasty (206 BC-AD 220). Jiangsu natives also began pickling eggs and vegetables about 1,500 years ago.
Traditional Jiangsu cuisine is based on dishes from Jinling, Suxi, Xuhai and Huaiyang although delicacies from the latter make up the core of the cuisine.
The development of Huaiyang food is centered around Huai'an and Yangzhou, which was a vital river port in both the Sui (AD 581-618) and Tang (AD 618-907) dynasties. At that time, rich merchants from other provinces gathered there for business and brought their hometown food to the city. Chefs started integrating these foods with local cuisine and formed their own distinct style.
Today, Huaiyang food is considered one of the main "four Chinese cuisines" along with Shangdong, Sichuan and Cantonese. Despite this, people from outside the province always mix up Zhejiang cuisine with Jiangsu food.
Shanghai Daily breaks down three noted Jiangsu dishes and where you can find
them in Hangzhou.
Stewed meatball
Known as shizitou, which literally means lion's head in Chinese, stewed meatballs in the old days were made from the meat of free-range pigs. After frying the meatballs looked like a fluffy lion's head.
It is said the dish originated in the Sui Dynasty when the then Emperor visited Yangzhou and was inspired by the scenery of Kuihuagang to create this lion head-like dish.
Ingredients include shallots, ginger, egg and pork. However, the pork has to be 60 percent lean meat otherwise it doesn't taste as good. The meatballs are the size of a fist and can be steamed or stewed with soy sauce.
Where to eat:
Man Tuo Lin Restaurant
Address: 43 Yuhuangshan Rd
Tel: (0571) 8702-2902
Squirrel-shaped mandarin fish
This dish is common in restaurants and is symbolic of Chinese cuisine in the same way as kungpao chicken.
As the dish's name implies, the fish usually resembles a squirrel. The mouth of the fish is opened and its tail is bent upward to make it look like a squirrel.
Chefs cut the flesh into a blossoming chrysanthemum and wrap it with a layer of starch which is usually mixed with egg. After deep frying, the chrysanthemum-like fish meat turns golden, resembling the fur of a squirrel. Pour sizzling sweet and sour sauce over the freshly fried fish and serve.
Where to eat:
Hubin 28 Restaurant
Address: 28 Hubin Rd
Tel: (0571) 8779-1234
Steamed bun stuffed with crab roe soup
This lip-smacking snack enjoyed great fame during the Ming (1368-1644) and Qing (1644-1911) dynasties. According to a folk legend, it was created by one of noted statesman Zhuge Liang's assistants during the Three Kingdoms period (AD 220-280).
The stuffed bun offers diners savory crab roe soup. Diners are recommended to use a straw to stick into the bun and suck up the soup. This will save you from squirting soup all over when you bite into the bun.
Where to eat:
Pu Shu Restaurant
Address: 61 Yugu Rd
Tel: (0571) 8720-3383
---

|
|
RSS
|
|
|

Shanghai Call Center: 962288

|

Tip-off hotline: 52920043
Copyright © 1999- Shanghai Daily. All rights reserved.Preferably viewed with Internet Explorer 8 or newer browsers.

沪公网安备 31010602000204号