The story appears on
Page A12
May 23, 2016
Free for subscribers
Related News
Home » City specials » Hangzhou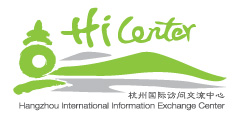 New charging posts
A LACK of charging posts is the main problem affecting the sales of electric cars in Hangzhou, and authorities have now ruled that all new residential communities must have charging facilities.
As per the new regulation that comes into effect on June 8, parking lots in new housing projects must have auxiliary facilities for installing charging post for every space.
Electric car dealers must provide a charging post for every car buyer that owns a private parking space for at least one year. Old neighborhoods must also install charging posts if their condition permits.
The State Grid Hangzhou Branch, the city's electricity supplier, is calculating charging rates for electric cars, which will be reviewed and published by the Hangzhou Price Bureau. There are 31,860 electric and hybrid vehicles in Hangzhou, only 1.16 percent of all automobiles registered locally.
Electric and plug-in hybrid cars are not subject to regulations that determine which days odd and even license plate numbers are allowed on certain roadways. Other cars entering downtown Hangzhou during weekday rush hours must follow the odd-even control scheme.
Buyers of electric cars can also get a Hangzhou license plate for free. Buyers of fuel-powered cars have to take part in an auction or a lottery to get one. The auction price reached 32,137 yuan (US$4,944) last month.
---

|
|
RSS
|
|
|

Shanghai Call Center: 962288

|

Tip-off hotline: 52920043
Copyright © 1999- Shanghai Daily. All rights reserved.Preferably viewed with Internet Explorer 8 or newer browsers.

沪公网安备 31010602000204号