The story appears on
Page B8
May 22, 2015
Free for subscribers
Related News
Home » City specials » Hangzhou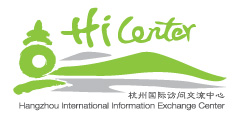 'Peony Pavilion' star enjoys performing in intimate theater
KUNQU Opera star Zeng Jie is proud that he has starred in "Peony Pavilion" in a Hangzhou theater more than 100 times, as proud as he is of performing in the opening ceremony for the 2008 Beijing Olympics.
In the modern age when many traditional arts require protection, Kunqu Opera, the oldest of China's opera, is growing in its own way.
During the 100-plus shows that Zeng has starred in, the 66 seats in Hangzhou Yu Le Tang Theater, are almost always occupied, even with tickets costing 580 yuan (US$93) each.
"It is beyond my expectation, even dreamlike," says Lin Weilin, director of the show.
The 90-minute weekly show is a condensed version of the classic nine-hour "Peony Pavilion," which is essentially a love story between a scholar and a beauty.
The small stage and proximity to the actors allow the audience to feel almost a part of the story.
"We don't even need microphones as the venue is small enough for everyone to hear us, which makes it easier for the audience to feel our emotions," Zeng says.
The theater has invested 300,000 yuan in costumes and a good sound system to enhance the effects.
"We aim to open the market by luring people who are curious," says Dai Zhiqing, the theater's manager. "Kunqu Opera is an elegant and beautiful art. We think people will like it if they give it a chance."
---

|
|
RSS
|
|
|

Shanghai Call Center: 962288

|

Tip-off hotline: 52920043
沪ICP证:沪ICP备05050403
|
网络视听许可证:0909346
|
广播电视节目制作许可证:沪字第354号
|
增值电信业务经营许可证:沪B2-20120012
Copyright © 1999- Shanghai Daily. All rights reserved.Preferably viewed with Internet Explorer 8 or newer browsers.

沪公网安备 31010602000204号