The story appears on
Page A12
April 11, 2016
Free for subscribers
Related News
Home » City specials » Hangzhou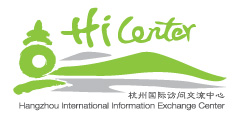 Perks for electric cars
More than 30,000 new-energy vehicles will enjoy the privilege of driving around the West Lake area and into downtown, unaffected by peak-season traffic restriction, authorities said.
The city will impose traffic restrictions in areas around the West Lake during the peak travel season next month. Some roads will operate on a one-way traffic system and cars will be allowed to enter the lake area depending on whether their license plate numbers are odd or even.
The one-way traffic rule will be implemented daily from 8:30am to 5pm during the travel season. Santaishan Road and Bapanling Road will turn to one-way traffic on weekends.
Cars entering downtown Hangzhou during weekday rush hours must follow the odd-even control scheme. Electric and hybrid vehicles are exempt.
Hangzhou now has about 31,860 new-energy vehicles, only 1.16 percent of its total registered automobiles.
Buyers of electric cars can get a Hangzhou license plate for free. Buyers of normal cars have to participate in a bidding or a lottery to get one.
---

|
|
RSS
|
|
|

Shanghai Call Center: 962288

|

Tip-off hotline: 52920043
Copyright © 1999- Shanghai Daily. All rights reserved.Preferably viewed with Internet Explorer 8 or newer browsers.

沪公网安备 31010602000204号