The story appears on
Page A12
December 28, 2015
Free for subscribers
Related News
Home » City specials » Hangzhou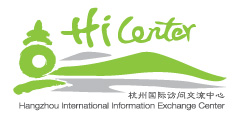 QR code for bikes
Hangzhou will take measures to improve English service for foreign visitors before the G20 summit will be held in the city next September and is also planning to add 10,000 public bikes to its rental bike grid.
A total of 84 rental stations will be operational by September and bikes will be equipped with a uniform QR code to simplify rental procedures.
The new service was first introduced in Wuzhen, a canal town in neighboring Jiaxing city, and in Qiandao Lake scenic area west of Hangzhou. About 80 percent of public bikes in the two places can be rented by scanning the QR code.
---

|
|
RSS
|
|
|

Shanghai Call Center: 962288

|

Tip-off hotline: 52920043
Copyright © 1999- Shanghai Daily. All rights reserved.Preferably viewed with Internet Explorer 8 or newer browsers.

沪公网安备 31010602000204号