The story appears on
Page A9
February 24, 2014
Free for subscribers
Related News
Home » City specials » Hangzhou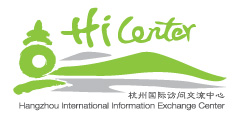 Some live poultry markets closed permanently
Hangzhou government announced the closure of key live poultry markets — some permanently — to stem the spread of the H7N9 bird flu virus.
The announcement was made on February 13 and was effective two days later.
The poultry trade has been considered a primary source of human infection for the virus because most of the diagnosed patients had close contact with live poultry.
A total of 84 new cases of H7N9 bird flu have been reported in Zhejiang Province this year, including 24 this month, according to the latest statistics released by the province's Health and Family Planning Commission on February 12. Of the 24 this month, 18 people received treatment in Hangzhou, Statistics released in January showed the province had the highest number of H7N9 cases in China's mainland at the time.
All live poultry markets in Jianggan, Xiacheng, Shangcheng, Gongshu and Xihu districts have had to close for good, while these located in outlying Xiaoshan and Yuhang Districts had to shut down as of February 15 but will be allowed to reopen in three months.
The ban also forbids citizens to transport any live poultry via public transportation or raise poultry in urban areas to help keep the H7N9 bird flu virus from spreading.
Markets in rural areas and subordinate counties that weren't closed are required to disinfect cages daily, treat feces and dirt in a hazard-free way, and close not fewer than three days per month for thorough cleaning and disinfection.
The situation has required a readjustment for Hangzhou natives who are used to eating fresh poultry, one of the staples of the local diet.
"I was used to buying live chicken in the live poultry markets, but due to H7N9 flu, I have not bought them for a long time. Now the closure of these markets has made me decide not to eat poultry for the next few months," said Wang Li, a housewife.
But at the same time the ban was announced, the government said that food markets would offer frozen poultry meat in the coming months and a stronger supply chain would be established soon for frozen poultry.
"At present, the supermarkets and meat wholesale markets have frozen poultry available for sale. We are now focusing on building a mature trading, distribution and sale system for frozen poultry," said Weng Minwei, chief of Market Operation Department of Hangzhou Trade Bureau.
Weng conceded that Hangzhou natives prefer live poultry over frozen. They consider the former are healthier and fresher than the latter.
Some Hangzhou locals are skeptical of the safety of frozen poultry meat.
"I really care about the process of killing, freezing and transportation of the poultry. I wonder whether there are sanitation problems with frozen meat," housewife Wang said.
Chief of Animal Husbandry Department of Hangzhou Agricultural Bureau, Tian Xiaoming, assured consumers of the safety of such frozen poultry.
"The ducks, chickens and geese sent to slaughterhouses have to go through a series of rigid inspections and quarantine. Only the poultry that meets the criteria can be butchered," Tian told Qianjiang Evening News.
"From July 1 of this year, all the frozen poultry will carry a tag that indicates that the meat has passed quarantine. The tag also includes information of the production area, weight and feeding methods," Tian added.
Generally, frozen poultry is divided into two kinds, fresh frozen and the longer-term preservation. The former refers to freezing the meat between 0 and minus 4 degrees Celsius, and it has a shelf life of around seven days.
The latter means the poultry is refrigerated at minus 18 degrees Celsius and quality is guaranteed for 12 months.
"Today, the wholesale price of the fresh frozen poultry meat is between 24 yuan and 30 yuan (US$4-4.90) per kilogram. In the near future, poultry farmers might decrease the scale of poultry breeding due to the influence of H7N9 flu, leading the market demand to surpass the supply, which in turn could make the price rise in a short time," said Weng.
In order to keep live poultry far away from the urban area, Hangzhou's government is planning to build large slaughterhouses in outlying areas and upgrade the equipment and infrastructure of the existing ones.
If anyone sees residents keeping and feeding live poultry, they can report it to Hangzhou Administration of Industry and Commerce, which has a hotline number, 12315.
---

|
|
RSS
|
|
|

Shanghai Call Center: 962288

|

Tip-off hotline: 52920043
沪ICP证:沪ICP备05050403
|
网络视听许可证:0909346
|
广播电视节目制作许可证:沪字第354号
|
增值电信业务经营许可证:沪B2-20120012
Copyright © 1999- Shanghai Daily. All rights reserved.Preferably viewed with Internet Explorer 8 or newer browsers.

沪公网安备 31010602000204号