The story appears on
Page A15
April 21, 2015
Free for subscribers
Related News
Home » City specials » Hangzhou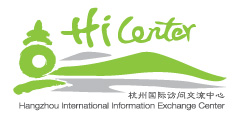 Top tea demand slump leaves bitter taste
HANGZHOU'S famous pre-Qingming Longjing tea is this year proving difficult to sell — something that would have sounded insane to growers only a couple of years ago.
After all, Longjing is regarded as the finest green tea in the country, and pre-Qingming, or mingqian, tea is the best kind of Longjing. It is so named because it is picked before Qingming Festival — which falls on April 4 or 5 — and is the most sought-after.
Traditionally, the day tea was produced it was sold out — either through retail or wholesale to tea companies. Then customers would pre-order next year's earliest tea. The earlier, the better — and more expensive.
Pre-Qingming tea is considered to have a gentler, more subtle aroma than leaves harvested after Qingming. Tea produced after Qingming is still good but cost much less.
But today if you go to tea market or tea planters directly, pre-Qingming tea is still for sale.
"I still have some stock of this year's pre-Qingming tea," said Wei Caiping, a tea grower from Zhuantang town. "And green tea is not like fine wine, it doesn't improve with age.
"Some wholesalers said they wouldn't come this year because they haven't sold out last year's stock," she added.
Her relative Ge Lianfang, also a tea grower, said: "Every year around Qingming Festival, tea companies flood into our town to purchase tea leaves. Except, that is, for this year."
Also, the wholesale price of Wei's dry pre-Qingming tea fell from 4,000 yuan (US$645) to 2,000 yuan per kilogram, and for fresh tea leaves it fell from 540 yuan to 340 yuan per kg.
However, producers say they still have to pay the same labor rates for planting and picking.
To hire a worker to pick tea leaves costs more than 120 yuan per day, with each picking 2-3 kilograms of fresh tea leaves a day, say growers.
It's better to hire as many workers as possible so the buds can be picked while still tender.
Tea grower Xu Jie said: "March and April is our season to make money."
The cost to produce a kilogram of dried Longjing tea leaves is about 650 yuan throughout the season, and prices drop off as the year progresses.
This year, the wholesale price of top pre-Qingming tea reached 7,000 yuan per kilogram — making it a vital revenue source for growers.
The market price is at least double the wholesale figure.
The drop in demand is attributed to a central government campaign against extravagance, according to industry figures. Longjing tea has long been used as a luxury gift for guanxi — relation building.
However, not all tea farmers are encountering problems. Only second-level tea grown in mountains southward to West Lake like Zhuantang and Liuxia towns have been hit by slack demand.
First-level tea that grows westward to West Lake, such as in Longjing Village, Meijiawu and Yangmei Peak, has been selling as well as before.
"Our business is going well because our main customers are entrepreneurs and royal tea fans who buy from us every year," said Wu Zhiqing, a tea grower in Longjing Village.
According to Wu and several other tea growers, before the anti-extravagant-lifestyle campaign, government customers were more likely to buy middle-price-level tea.
This year, the wholesale price for second-level pre-Qingming Longjing per kilogram was 5,000 yuan per kilogram on the first day of picking, and the price fell to 2,000 yuan a kilo around Qingming Festival.
The wholesale price of first-level tea was 7,000 yuan per kilo on the first day of picking, and the price dropped to 3,600 yuan per kilo around Qingming.
"Maybe we need to sell it cheaper if we're going to shift stock," said one vendor, who did not want to be named.
Many tea planters have started selling tea on social network platforms, such as WeChat and Weibo.
Lao Ni, who has been growing tea in Longwu for 30 years, started tea promotions on WeChat last month.
"Tea prices are falling every day, and it is better to sell it as soon as possible," he said,
Lao said that turning to new media has helped him find new customers.
And the Ju Fang Yong Tea Cofound a smart sales strategy through offering small quantities of pre-Qingming Longjing. It offered 2.5-gram tea bags on WeChat at 10 yuan for two bags. Within a few days the 2,000 bags on offer were sold out.
Some experts said online success is offsetting falling demand through traditional outlets.
"Traditionally tea appear in markets and supermarkets, and today tea planters are striving to explore new markets online, so in total Longjing tea sales are performing well," said Shang Jiannong, the chairman of Hangzhou West Lake Longjing Tea Industry Association.
Good news for the industry is that pre-Guyu tea — produced after Qingming but before Guyu — is selling as well as before. Yesterday marked Guyu, which literally means grain rain and is one of the 24 Chinese solar terms.
Pre-Guyu is also widely regarded as an excellent brew, and prices are slightly increasing.
The first batch of pre-Guyu tea, picked on April 7, sold for 2,000 yuan per kilo. Later batches are selling for around 300 yuan per kilo.
"The price of pre-Guyu tea is stable because consumers of this type of tea are ordinary people who are not influenced by any policy," said a tea company owner surnamed Liu.
Actually, tea growers often recommend pre-Guyu tea for customers buying Longjing tea for themselves.
"Pre-Qingming is the lightest, for the refined palate of tea experts. While pre-Guyu tea is a bit stronger, it's still very good," said tea grower Wu Zhiqing.
---

|
|
RSS
|
|
|

Shanghai Call Center: 962288

|

Tip-off hotline: 52920043
Copyright © 1999- Shanghai Daily. All rights reserved.Preferably viewed with Internet Explorer 8 or newer browsers.

沪公网安备 31010602000204号