The story appears on
Page A15
September 15, 2015
Free for subscribers
Related News
Home » City specials » Hangzhou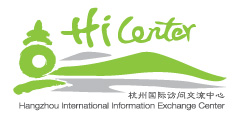 'Web celebs' cash in on their fame online
ZHANG Dayi, a former model who now designs fashion, is a prime example of the "web celebrity" business model now so popular on Alibaba Group's Taobao.com, China's equivalent of eBay.
In Chinese, celebrities who trade on their fame to sell products online, are called wangluo hongren, or for short wanghong.
Zhang is making a big success of it. Two seconds after she uploaded her latest fashions on her Taobao store, more than 5,000 items were sold. In three days, tens of thousands of clothing pieces were sold out.
Before putting new products online, Zhang uses the Weibo social networking platform to post photos of herself wearing new clothing she has designed. If fan feedback is positive, she puts the designs into production and lets people know when they will appear on her online shelf.
"Low supply chain costs, loyal customers and high revenue are salient features of the wanghong business model," said Tang Song, marketing director of Taobao's fashion catalogue.
Most wanghong are well-known fashion models, sports idols or other high-profile people with strong public followings. The pre-sale ploy of testing out products beforehand to elicit online feedback helps wanghong pinpoint how many products should be manufactured.
According to Taobao, there are more than 1,000 wanghong stores on the website. Last year, each wanghong had an average 300,000 Weibo followers, and this year the number has surged to 800,000.
The product focus is women's fashion, aimed at the under-30 market. The annual revenue of a wanghong store is at least 1 million yuan (US$157,022), and those who have mastered the game can make up to 100 million yuan a year.
At a forum organized by Taobao a month ago, several wanghong gathered at Hangzhou to tell their success stories.
"Fans" was the key word.
Designer and model Zhao Daxi said she replies to every comment received on Weibo. She and her husband Zhao Yan, a photographer, co-run a Taobao store for their estimated 300,000 fans.
"To be a wanghong, you must be very energetic," Zhao said.
Zhang Dayi boasts 3 million Weibo followers. Her fans lovingly call her Aunt Yi and call themselves the "E Cup."
Zhang said many of her fans share personal experiences with her, and she enjoys an active dialogue with them. It's a smart way to nurture customers.
Wanghong differ in their approach to marketing. For example, wanghong Ayuko sells high-end fashion, like a swimsuit priced at over 1,000 yuan, while another named Cai Zhenni, a TV presenter, offers affordable, more classic clothes, designed to be "worn for years," for 100 yuan or so.
Zhao Daxi designs vintage fashions, and in photos she always wears her trademark fiery red lipstick. Mo Li uses a tourism theme in her online shop. All photos seen there were taken during her trips around the world.
"We sell lifestyle," said Que Xi, operations director of Mo Li's store. "Our customers dream of travelling but might not be able to. In our shop, they can feel the joy of travelling."
The wanghong business model shows no signs of abating. A number of "incubators" have sprung up to act as brokers and supply chain facilitators for wannabe wanghong.
Li Jia Co is one such incubator. The biggest "star" it has nurtured is Jin Lianjia, 23, who has accumulated more than 710,000 fans on Weibo. Her shop on Taobao boasts annual sales volume of more than 100 million yuan.
"Each of Jin's Weibo postings is designed for a different purpose," said Feng Min, chief executive of Li Jia.
He said the wanghong business model is at an early stage of development despite the fact that it has been around for about seven years.
Gong Lejin, chief executive of Liu Lian Jia Co, another incubator agreed.
"I see some wanghong stores growing into major brands," he said, citing Zhao Daxi's shop as one example.
Zhao last year opened a factory to produce her designs. Before that, the store relied on outsourcing for production.
"Wanghong will age," said Zhao Yan.
"To keep the business ticking along, it's important to develop a strong, high-profile brand."
---

|
|
RSS
|
|
|

Shanghai Call Center: 962288

|

Tip-off hotline: 52920043
沪ICP证:沪ICP备05050403
|
网络视听许可证:0909346
|
广播电视节目制作许可证:沪字第354号
|
增值电信业务经营许可证:沪B2-20120012
Copyright © 1999- Shanghai Daily. All rights reserved.Preferably viewed with Internet Explorer 8 or newer browsers.

沪公网安备 31010602000204号