The story appears on
Page B6
May 7, 2014
Free for subscribers
Related News
Home » City specials » Hangzhou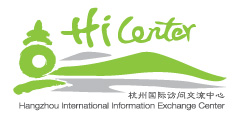 Where to find fireflies and glow worms
MANY people who grew up outside of cities have fond summertime memories of watching and collecting fireflies or lightning bugs, as well as their glow worm larvae.
These winged beetles produce a cold yellow, green or pale red light, created through a chemical reaction. The light attracts mates and prey.
They live in wooded areas and marshes in temperate and tropical areas.
Around 2,000 species have been identified, around 150 of them in China.
The firefly is a fixture in song and legend around the world.
It is said that during the Southern and Northern Dynasties (AD 420-589), a poor boy loved learning and wanted to read at night but his family could not afford an oil lamp. The boy, Che Yin, caught many fireflies in a cloth bag, making a firefly lamp so that he could read by the glow when it was dark.
After years of study aided by fireflies, Che became a prestigious scholar and his story gave rise to an idiom Nang Ying Ye Du (Ä""©"¹¶Á). It describes someone who studies with determination in difficult conditions.
Once Hangzhou was a water city filled with fireflies who swarmed in wetlands and around paddy fields and creeks. Because of construction and environmental pollution, most fireflies disappeared.
In recent years the city has improved the natural environment and today there are fireflies in protected wetlands and marshes. The city imported fireflies and many of them bred in their new environments.
The best time to see fireflies is from around 7-11pm during an early moon when the moonlight is dim. The dimmer the moon, the brighter the bugs. Firefly fans should not take flashlights, which make the insects stop glowing.
Fireflies prefer the same marshy breeding areas as mosquitoes, so people should cover up and use insect repellent.
In early summer, fireflies begin to lay eggs, making this the perfect time to appreciate the glowing insects.
Shanghai Daily recommends four spots for watching fireflies.
Shan Gou Gou
The scenic area in Luniao Town, Yuhang District, is not well known to tourists and to locals. Shan Gou Gou means ravine and gully, and it's filled with lush vegetation, water and hills.
Since it's not polluted, it attracts many fireflies in spring and summer.
Family-run guest houses provide food and accommodation.
Address: Luniao Town, Yuhang District
Transport: G60 ExpresswayÑHangzhou North exitÑRaocheng ExpresswayÑGouzhuang exitÑNo. 104 National RoadÑPenggongÑShan Gou Gou
Xixi Wetland
In 2009, Xixi Wetland imported 5,000 fireflies from Taiwan, and although some of them died, some flourished and bred in the marsh area.
Address: 518 Tianmushan Rd
Tel: (0571) 8810 6789
Hangzhou Botanical Garden
º¼ÖÝÖ²ÎïÔ°
Northwest of the West Lake and near Taoyuan Hill, the garden is perfect for fireflies. Its 10 zones contain more than 3,000 species of plants.
Address: No. 1, Taoyuan Hill
Tel: (0571) 8788-9153
---

|
|
RSS
|
|
|

Shanghai Call Center: 962288

|

Tip-off hotline: 52920043
Copyright © 1999- Shanghai Daily. All rights reserved.Preferably viewed with Internet Explorer 8 or newer browsers.

沪公网安备 31010602000204号