The story appears on
Page B7
May 13, 2016
Free for subscribers
Related News
Home » City specials » Hangzhou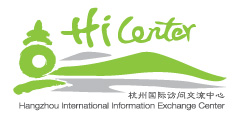 Award for innovations that improve our lives
WHEN chemist Teresa Dankovich received the Design Intelligence Award (DIA) and the prize money of 1 million yuan (US$153,509), she was saluted with cheers and applause.
Dankovich is the inventor of Drinkable Book, a revolutionary system that helps people filter water for clean drinking water. It consists of pages made of nanoparticles of silver nitrate that eliminates bacteria. At the cost of a little more than 10 US cents, a page can filter around 100 liters of water.
"As a scientist, I cannot tolerate that we spent lots of money but still see that in some places, people remain in poverty. So I designed this for them because I feel responsible," she said at the ceremony.
Design Intelligence Award, sponsored by China Academy of Art in Hangzhou, looks for excellent industrial design work that is already in production. Despite being a brand new competition, it awarded a total of 5 million yuan to 22 candidates, including two grand prizes of 1 million yuan.
Last week, Drinkable Book by Dankovich and Sink/Dish Washer by Ningbo Fotile Kitchenware Co emerged as the top winners.
"We value social influence and industry leadership role recognized by its peers," said Song Jianming, vice principal of China Academy of Art, and chairman of the jury committee of the competition.
Song and a panel went to prestigious universities and leading design firms in Asia, Europe and America and eventually received more than 2,500 submissions.
Drinkable Book, with the goal to "provide clean drinking water to 100 million people worldwide at a cost of just a penny a day," has been tested in the field in Ghana, Haiti, Kenya and Bangladesh. Dankovich expects to introduce the book in China in the future.
Dankovich said the cost of the paper is largely reduced after manufacturing, and the aim is to make the paper cost few pennies. The team is also trying to shape the paper like a coffee filter.
"Besides, we educate kids and families why clean water is important. That bacteria in water causes illness is not known everywhere and we need to create awareness first," she added.
Another winner, the Sink/Dish Washer is specially designed for the Chinese market. Chinese families seldom use dish washers because their culinary culture requires bowls more than plates, and because their food is more oily.
Fotile invented a deep sink, which can be electrified into a washer for both tableware and fruits and vegetables. The washer also helps remove pesticides from vegetables and fruits, a strong need in Chinese market.
"Market demand succeeds our supply," said designer Zhao Xuegang from the company, adding that during the past eight months since it was produced, the company has sold more than 12,000 washers.
Johannes Barckmann, chief designer at EDAG based in Germany showed a 3D-printing vehicle designed to be manufactured as one singler part, and Ismali Baran from Belgium brought a 3D-printing pen, lighter than most of its counterparts.
Wang Wen, a researcher at Massachusetts Institute of Technology, presented clothes named "Second Skin" that does not need to be washed because it "eats" the dirt and sweat off the body.
The lab of Wang noticed the expansion and contraction of the natto cells. Natto is a traditional soybean-fermented Japanese food. The lab assembled these cells with a micron-resolution bio-printing system, and created a synthetic bio-skin that reacts to body heat and sweat, causing flaps around heat zones to open, enabling sweat to evaporate and cool down the body through an organic material flux.
"We embed cells into threads and weave threads into fabric. The fabric does not need to be washed, and with the fabric, you don't need to take shower," Wang said, adding that the lab is working on technology that turns sweat eaten by the cells into fragrance.
Nick Gu from Hong Kong invented a watch that can be touched to tell time, a tool intended for the blind.
Designer Hank Janssen from the Netherlands invented a wheelchair that can be altered between manual mode and power-driven mode. Before this product, wheelchairs are either manual or electric. Users can also buy the smart wheels to replace the old ones.
The top 100 entries of DIA are being exhibited at the Folk Art Museum at the China Academy of Art, including robots and rice cookers.
Exhibition of DIA Entries
Date: Through July 8 (closed on Mondays), 9am-4:30pm
Address: Xiangshan campus of China Academy of Art, 352 Xiangshan Rd, Zhuantang Town
---

|
|
RSS
|
|
|

Shanghai Call Center: 962288

|

Tip-off hotline: 52920043
沪ICP证:沪ICP备05050403
|
网络视听许可证:0909346
|
广播电视节目制作许可证:沪字第354号
|
增值电信业务经营许可证:沪B2-20120012
Copyright © 1999- Shanghai Daily. All rights reserved.Preferably viewed with Internet Explorer 8 or newer browsers.

沪公网安备 31010602000204号