The story appears on
Page B8
July 29, 2015
Free for subscribers
Related News
Home » City specials » Hangzhou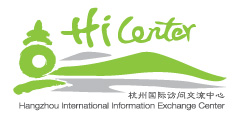 Beat the heat at these mountain retreats
Mountain escapes sure make for a nice weekend getaway when it's sizzling hot in the city. Good thing Zhejiang Province is blessed with mountain ranges providing lush vegetation, gorgeous hikes and better air quality than urban centers. The province's mountain ranges start in Anji County in the north and Cangnan County in the south.
Shanghai Daily picks three mountains that make for stellar weekend hikes. It's even possible to spend the weekend at all three locations.
Dongbai Mountain
This mountain is situated on the borders of Dongyang, Zhuji and Shengzhou counties. Taoist worshippers have flocked here since the Tang Dynasty (AD 618-907), which is reflected by the numerous temples, some of which are more than 1,000 years old. While the mountain has always been steeped in religion, over time it has also evolved into a place where lovers come due to He Xiangu Temple.
According to a Taoist myth, He never dies because an immortal appeared to her in a dream and instructed her to eat powdered mica that made her immune to death. Taoist believers erected this temple to worship her.
For the Qixi Festival, which is the traditional Chinese Valentine's Day, unmarried young people from neighboring cities burn incense in the temple to pray for love. Married couples go there praying for a lasting and happy marriage.
Worshippers usually arrive at the temple before dawn. After they finish their prayers they usually wait to watch the sunrise. It is said that if they see beautiful clouds during a sunrise, it means He has blessed them and they would live with their destined love.
Dongbai Mountain usually attracts more than 5,000 people for Qixi Festival.
The mountain is also noted for its grandeur and beauty. Dongbai Mountain tea is very popular and was originally grown as a tribute to the royal family during the Tang Dynasty.
How to get there: Shanghai-Kunming Expressway — Changzhou-Taizhou Expressway — Ningbo-Jinhua Expressway
Yandang Mountain
A wide range of cultural heritage plus superb natural resources equal a popular scenic attraction. This is why Yandang Mountain has earned widespread fame across the country for centuries. It's also been on UNESCO's list of World Geoparks since 2004.
The mountain is in Taizhou and has been dubbed the "No. 1 mountain in southeast China" for its natural beauty. Millions of years of geological changes have created everything from steep cliffs and stone pillars to deep caves and gorges.
With abundant rainfall and a temperate climate, the mountain also boasts a variety of uncommon plants and wildlife, such as macaque, pangolin and wild goat.
Early in the Southern and Northern Dynasties (AD 420-589) people began to erect temples on this mountain. In the Song Dynasty when Buddhism reached its peak period in China, 18 temples and 16 Buddhist pavilions were built on the mountain.
Through the centuries scholars have traveled to Yandang. Stone sculptures, calligraphic tablets, buildings and numerous paintings remain as reminders of their visits.
If you go
How to get there: Shanghai-Kunming Expressway — Changzhou-Taizhou Expressway — Ningbo-Jinhua Expressway — Shenyang-Haikou Expressway
Jiufeng Mountain
Jiufeng Mountain features red stones and steep cliffs. It's in Jinhua of central Zhejiang and belongs to the Kuocang Mountain Range, which features classic danxia landforms (characterized by steep cliffs similar to karst topography) that are found across southeast China.
Jiufeng's cultural heritage distinguishes it from neighboring mountains. Jiufeng Temple dates back 1,500 years and still attracts steady streams of devotees today. It was built on a hill slope and has five buildings and hundreds of stone Buddha statues.
It is said that the mountain is shrouded with a colorful mist on the first day of the eighth month. The mist is considered an auspicious phenomenon in Buddhist culture.
The picturesque mountain attracted scholars and Taoists who practiced alchemy in ancient times. Today some of the relics can still be seen.
Noted Song Dynasty (960-1279) painter Huang Gongwang once painted a Jiufeng Mountain scene when it was covered in snow. The painting is now part of the National Museum of China's collection in Beijing.
The Jiufeng scenic area is also a provincial protected botanical park, where hundreds of precious plants, herbs and trees grow.
How to get there: Shanghai-Kunming Expressway — Changzhou-Taizhou Expressway — Ningbo-Jinhua Expressway
---

|
|
RSS
|
|
|

Shanghai Call Center: 962288

|

Tip-off hotline: 52920043
Copyright © 1999- Shanghai Daily. All rights reserved.Preferably viewed with Internet Explorer 8 or newer browsers.

沪公网安备 31010602000204号