The story appears on
Page B8
January 16, 2015
Free for subscribers
Related News
Home » City specials » Hangzhou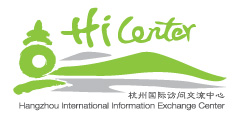 Nianhua custom adds color to Chinese New Year
LUNAR New Year pictures, or nianhua, are a traditional art and usually appear in homes during the Spring Festival.
The colored woodcut printed paintings have been particularly popular among rural residents through the dynasties. Family run workshops printed them and taught the craft to other family members, which has kept the art form alive.
During Chinese New Year, people post nianhua on walls and doors in their home to pray for good luck and fortune. Generally the pictures are replaced with new ones the following lunar year.
As the Year of the Sheep approaches, West Lake Museum is holding an exhibition of nianhua from Sichuan, Jiangsu, Hebei, Henan, Hubei, Shandong and Shanxi provinces.
Nianhua are easily recognized due to their distinctive style, which is characterized by bright colors and auspicious Lunar New Year symbols, or images of a toddler, as well as the door and kitchen gods.
Woodcut paintings are popular across the country and there are about a dozen main regional varieties.
Mianzhu of Sichuan, Yangliuqing of Tianjin, Taohuawu of Jiangsu and Yangjiabu of Shangdong are considered the best nianhua.
Mianzhu new year pictures originated in the Northern Song Dynasty (960-1127), but it wasn't until the Qing Dynasty (1644-1911) that Mianzhu City developed into a major nianhua production base. Bamboo forests are common in Mianzhu, thus the area has the resources to make woodcut prints.
Yangliuqing nianhua was popular in the Inner Mongolia Autonomous Region, Xinjiang Uygur Autonomous Region and northeastern China in ancient times.
Taohuawu produced millions of new year pictures every year during its heyday in the Qing Dynasty. As Western painting styles spread to Suzhou in the late Qing Dynasty, local craftsmen integrated these drawing techniques into nianhua.
Yangjiabu epitomize rural new year pictures to a large degree since they are largely centered on farmers' lives and their wishes for a good harvest.
Common images also include the door and kitchen gods. The door god is a celestial being believed to keep evil from entering a premises. The kitchen god is also a mythical being who is considered to be responsible for the harvest and happiness. Thus, people paste door and kitchen god images in their home in hopes of a safe and happy year with plenty of food.
Toddlers are also common on nianhua. They are almost always portrayed as chubby and adorable. They are also usually shown hugging a carp since the fish symbolizes success and wealth in Chinese culture.
The origins of nianhua have been traced back to the Han Dynasty (202 BC-AD 220). They evolved further in the Song Dynasty (960-1279), and became popular in both the Ming (1368-1644) and Qing dynasties.
A strong economy, mature block printing industry and abundant folk celebrations during the Spring Festival allowed nianhua to flourish during the Song Dynasty.
In the then capital Lin'an (present-day Hangzhou) of the Southern Song Dynasty (1127-1279), nianhua were sold at roadside stalls and in stores ahead of Chinese New Year, according to historical documents.
During the Ming Dynasty when the first Chinese novels were published, book illustrations boosted the art. Posting nianhua in homes during the Spring Festival gradually became a custom.
During the reigns of Qing emperors Kangxi and Qianlong, stability created the conditions for new year pictures to become even more popular. Nianhua have also been used to reflect social changes. In the late Qing Dynasty when China was invaded by European powers, folk artisans made patriotic nianhua to arouse resistance against the invaders.
Date: Through March 10, 9am-5pm
Address: West Lake Museum, 89 Nanshan Rd
Tel: (0571) 8788-2333
Admission: Free
---

|
|
RSS
|
|
|

Shanghai Call Center: 962288

|

Tip-off hotline: 52920043
Copyright © 1999- Shanghai Daily. All rights reserved.Preferably viewed with Internet Explorer 8 or newer browsers.

沪公网安备 31010602000204号