The story appears on
Page B6
June 16, 2016
Free for subscribers
Related News
Home » City specials » Hangzhou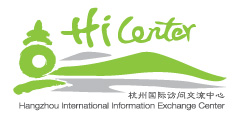 'Hangzhou in My Eyes'
WRITING contest
Ahead of the G20 summit in September, the Hangzhou Information Office joined hands with Shanghai Daily for an essay contest aimed at capturing the city and its abundant tourist attractions. Expats living in China submitted hundreds of essays, depicting Hangzhou through their eyes. Hannah Lund won the first prize. We will publish some of the winning articles in today's and tomorrow's Hangzhou Special.
Winners:
First prize winner:
Hannah Lund
Second prize winners:
David Alvarez Galvis, Mitrofanova Maria
Third prize winners:
Paul O'Brien
Ekaterina Valyavskaya Jing Zhou
Special awards:
Karl Karlsson, Pratyush Canpadee, Nicolas Bierti del Rey, Amik Munankarmy, Jim Kwee Fat Ip Ping Sheong, Jason A. Harding III, Aleksandra Prodan, CH'NG EE CHEIK, Adelaide Grosse, Podareva Anastasiia
All winners should bring a copy of their passport to the Shanghai Daily office by June 30 to receive their prize. Individual income taxes apply. Winners can contact Lydia at (021) 5292-0587 or email events@shanghaidaily.com for more info.
First prize
From Baoshi Hill, Hangzhou's contrasts come into view
AFTER three years in Hangzhou, I still find myself coming back to the rocks atop Baoshi Hill. On the top, to my left, the dragon scale skin of Baochu Pagoda, to my right, a path zig-zagging into green shadows. It's Hangzhou's best spot to see a panorama of West Lake, the heart of the city. I keep coming back because it's here, enjoying the dual personalities of Hangzhou, that the city truly becomes living poetry.
To even get to my rock, I have to travel through two worlds. One world, on the north shore: tall, metallic, and modern. The other world, on the other shores: green, serene, and scenic. I start on a bustling street, veering off to climb Baoshi Hill toward Baochu Pagoda. The echoes of city life still ring in my ears as the path takes me up into thin, wispy trees until I reach the much-coveted panorama of West Lake that I mentioned before. From here, it's clear that West Lake straddles a divide.
Unlike other cities I've been to, Hangzhou's "divide" is not "old versus new" or "Eastern versus Western," but instead a seeming conflict of temperament. One side boasts a quiet recluse, the other a cosmopolitan fugue. A traveler can walk through the downtown area for a cup of coffee, and then spend the afternoon escaping into green hills.
This is not the mark of a divided city.
Like West Lake, both shores encompass one place and become something more. Skyscraper windows and wind-swept willows reflect in the same water. The Bai and Su Causeways connect the north and south banks like dashes from word to word. Both worlds are in close contact, and journeying from one to the next takes a matter of minutes.
This journey between worlds is when Hangzhou looks best. That is, when both sides of the lake, both worlds, have their say in the horizon. Here, it's not about choosing one world or the other, but of living and thriving in them both. It's about a fusion that might look like a city bus route that ends up weaving through bamboo forests, or ginko leaves that fall on sidewalks alongside apartment complexes. West Lake's north and south shores, the silver towers and emerald hills, merge into one skyline, just like people from all over China and the world come together in the same city. Hangzhou's dual personality becomes a place of possibility — a place where poetry jumps off the page and morphs into something people can breathe and touch.
I invite others to climb my rock on Baoshi Hill and join me as I admire it: the tall buildings, the green hills, and the giant exclamation point when they converge.
Where else but in Hangzhou?
Second prize
It must have been fate to find such a delightful place
Mitrofanova Maria
Hangzhou is one of the most beauti­ful cities in China, one of the most scenic cities that attracts millions of tourists to visit. What is making Hang­zhou so special? Why, during holidays, all over the city you will find lots of people discovering all parts of Hangzhou? Well, for every tourist or expat the answer is different.
My story with this city started several years ago back to my university in Rus­sia. That time we just started learning the Chinese language and knowledge about China. Our teacher asked us to make an introduction of some Chinese cities and Hangzhou happened to be mine. In front of the audience full of students I was describing the beauty of Hangzhou by its parks, pagodas, gardens, old streets and newly built high-rise buildings, historic relics and of course the West Lake.
I was amazed more and more and wondering how only one city can combine the natural beauty, heritage of the past and contemporary way of life at the same time.
But that was just the beginning of my story. Later when it was time for us students to go to China for a one-year language course, Hangzhou happened to be my city again. Finally I could see all the places of interest and scenic spots. I could feel how the numerous monuments of the past closely connected with the rhythm of life of a big modern developing city. One year passed very fast and I had to leave Hangzhou with the feeling that it was not enough — that I still have a lot of places to see, a lot of things to do here, that there is something in this city that doesn't want to let me go.
In Chinese, there is a word yuan fen which means "fate, chance, destiny" and some people really believe that things on earth happen according to yuan fen. I wasn't that kind of person until my path crossed with Hangzhou again. I came back here after one year and found this city full of changes: subway system con­struction, new highly developed districts, huge shopping malls with famous brand shops, numerous newly opened restau­rants with the cuisines from all over the world. And that's not the end. Hangzhou has not stopped to amaze me every day. I am sure that my story with Hangzhou is not finished yet and I am wondering what will be the next part of it.
Second prize
Listen closely and you can hear the city's special language
David Alvarez Galvis
There are two versions of this city. There is, of course, the Hangzhou of postcards and picture books: The city that never disappoints if what you are looking for is a gorgeous sunset at the lakeshore and the friendly smiles of its inhabitants. The one that never shies away from revealing its most apparent treasures: temples, bridges, pagodas, bustling alleys and imposing city gates that are always reliable, their presence a fixture, standing as if from time immemorial.
This, indeed, is Hangzhou. But there is also a hidden, secret side of the city that ex­ists as if concealed under an otherworldly haze and which can only be described with a very special language. It is, nonetheless, a language that not everyone can easily recognize: It is not Chinese, of course, nor is it any of the dialects spoken in the many regions, provinces, counties and cities that compose the Chinese landscape. It is definitely not English, Korean or any other of the numerous foreign languages that can be heard in the busy streets of mul­ticultural Hangzhou. It does not have an alphabet or a grammar. It cannot be taught or explained easily because it is something far less obvious than a set of characters and yet immensely more precise and full of meaning than any other form of speech or script could ever wish to be.
You can find it carved in the walls of the shrines, on the beautifully crafted tiles of the sidewalks and bridges that depict dragons, lions, pavilions and lotuses; on the golden leaves that fall over the side­walks when the fall begins; you can see it scratched on the surfaces of the stalks in bamboo forests, on the movements of those who dance and sing in parks.
You can also see it on the foggy windows during the winter and on the whitened walls hit by the blazing sun during the hottest months of the long summer. If you pay attention, it is also visible on the steam that arises from the front of a tiny, friendly shop and on the miniscule lichens attached to a carved Chinese character on a gate column. It is a collectively sewn embroidery, multicolored and in constant change, spread all over, always weaving and unweaving itself.
But mainly you can see this language as it is sketched through the patterns of those who go from place to place to work, learn, imagine, love, dream and share, leaving short-lived footprints that are nonetheless deeper than it would seem. You can see it everywhere if you have also walked, dreamed and loved in this city because it is a language that can be recognized only by those who have again and again walked its streets, touched its walls and disclosed both their hap­piness and troubles to them. Because it is its citizens which have written it: their breath, their hopes, their collective dreams are what gave its shape to every single nook and cranny on the walls, they are what have made this a breathing city that whispers a secret language of its own to its dwellers.
---

|
|
RSS
|
|
|

Shanghai Call Center: 962288

|

Tip-off hotline: 52920043
Copyright © 1999- Shanghai Daily. All rights reserved.Preferably viewed with Internet Explorer 8 or newer browsers.

沪公网安备 31010602000204号