The story appears on
Page A15
May 31, 2016
Free for subscribers
Related News
Home » City specials » Hangzhou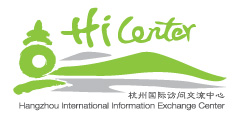 Pollution crime-busters swoop into action
NO advance warning this time. Environmental authorities in Hangzhou are swooping down unannounced on farms, mines, industrial parks and factories, looking for violations of air and water quality regulations.
The strictest environmental crackdown in the city's history, which will run through September, has raided 2,000 companies so far, shutting down 30 polluting factories and referring scores of violators to police for further prosecution.
Hangzhou is keen to improve its environmental credentials ahead of the G20 meeting in the city this September. In the past, target sites were notified in advance of inspections. Not so this time.
The Hangzhou Environmental Protection Bureau last week publicly named a second group of companies that were in violation of regulations.
Hangzhou Fuyujie Paper Production Co was fined 105,000 yuan (US$15,934) for releasing harmful contaminants into the air without any treatment.
In another case, Hangzhou Yunhui Dyeing Co was referred to police, arising from charges of illegally manipulating data. Authorities said the company colluded with a technology company to falsify data reported by government-installed automatic monitors in the factory. Officials of the company were detained by police.
While the current campaign has focused public attention on environmental villains, the crackdown on polluters is not new. It began in earnest in 2013 as part of a five-year plan to reduce coal-fired pollution, untreated industrial sewage, vehicle emissions, and exhaust dust and fumes from restaurants.
The campaign is chalking up successes. PM2.5 particles, the minute matter used as a gauge of air pollution, declined almost 19 percent in the downtown area last year, compared with 2013. During the first four months this year, "good" air quality days in the city increased by seven days from the same period a year earlier.
Coal-fired boilers are a principal source of pollution. As part of efforts to improve air quality, the government shut down the city's largest steelmaker, Hangzhou Iron & Steel Group, at the end of last year.
The closure is expected to remove 7,000 tons of sulfur dioxide, 3,400 tons of oxynitrides and 3,000 tons of soot from the air over the next few years.
Meanwhile, 3,225 smaller coal-fired boilers were scuttled last year, and another 600 are due to close this summer.
Chemical pollution
Industrial sewage is another major blight. Untreated sewage pollutes the city's waterways. More than 118 factories lacking qualified treatment plants are due to be closed by the end of this year.
Factories are also under orders to harness so-called volatile organic compounds, or chemicals with high vapor pressure at ordinary room temperatures. These chemicals are ubiquitous and varied. Those of concern are chemicals that can be toxic to humans and dangerous to the environment, especially in indoor areas.
By the end of April, 1,000 tons of organic chemicals had been eliminated, and more than 300 factories are expected to meet official targets on the chemicals before the G20 convenes.
In a traffic-congested city like Hangzhou, vehicle emissions play a major role in deteriorating air quality. The city is trying to encourage people to buy green cars, exempting them from current traffic restrictions.
Subsidies are offered on all-electric cars and plug-in hybrids, and 3,500 charging poles for motorists of clean energy vehicles will be installed. The Hangzhou Bus Group is pledged to replace the rest of its diesel-powered fleet with clean-energy buses by the end of August.
Dust is one of the main particulates that made up PM2.5. In Hangzhou, the main source comes from city construction. Developers are now required to use "green" concrete mixes to reduce dust levels, and illegal dumping of construction waste is being tightly monitored.
At present, some 1,046 construction sites in the city have been equipped with monitoring systems. More than 1,820 water tankers routinely spray 324 roads to eliminate swirling dust.
Even restaurants are under surveillance, with monitoring systems measuring fume exhaust and concentration. Restaurants emitting fumes of more than 2 micrograms per cubic meter are subject to fines.
Since the system came into effect last December, 25 hotels in the Shangcheng District have been equipped with the monitors. Random checks are made on facilities without the system.
Waterway improvement is also underway. By March, 2 billion cubic meters of waterways had been dredged, and more than 5,100 kilometers of river water have been reclassified from contaminated to clean. The government has said it expects all watercourses to be cleaned up by 2020.
The current crackdown on environmental polluters is also focused on waterways. Hangzhou Wanlong Bearings Manufacturing Co was ordered to suspend production because it was operating without official approval and discharging untreated sewage.
The company made a public apology in the media, admitting its negligence and promising to clean up its act in the future.
Zhejiang Province is drafting a regulation that will hold officials of a polluter responsible for environmental violations or severe environmental accidents.
---

|
|
RSS
|
|
|

Shanghai Call Center: 962288

|

Tip-off hotline: 52920043
Copyright © 1999- Shanghai Daily. All rights reserved.Preferably viewed with Internet Explorer 8 or newer browsers.

沪公网安备 31010602000204号